The Victory Bursary Fund is a fund given to help orphaned youth, or youth from very poor families, attend a higher school of learning or a trades school. Many children in our orphanages graduate from High School, but are unable to get any jobs because employers are looking for trades people or people with a degree in some profession. To stop the cycle of poverty we find education is a key component.
Around graduation time students are assessed and helped to locate their skill or academic level and placed in the appropriate school as funds are available.
Funds are raised by well wishers and people who have a heart to give a hand up and out of poverty to a needy youth, rather then just a hand out.
Scholarships are given to the appropriate students, administered by a team of educators with in Victory Children's Homes Foundation.
Youth who are sponsored must agree that the sponsorship will continue depending on their grades. They must also agree, that when they do graduate and get employment, they will then 'Give Back' by sponsoring an other youth, just as they have been sponsored. So the Bursary Fund becomes the gift that keeps on giving.
Testimonies are plentiful of young men and women who have been sponsored to University or College or trade school. For example, in Rwanda at our Base we have both a sewing school and a hairdressing school for youth who are best suited at trades. We also have students now in University who will graduate with Degrees.
Our Prayer is that you will find it in your heart to make a scholarship available to a young person. If so, please contact me and we will arrange such a youth for you to sponsor. You can then keep in touch with the youth you sponsor if you wish, or not.
Or, you can make a one time gift to this fund that will help someone get ahead in this life.
Thank you so very much.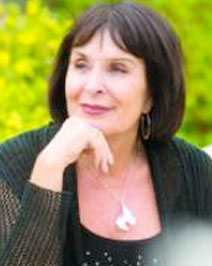 Hazel Hill
President of VCHF.
Fiston Harindintwari
My name is Fiston HARINDINTWARI. I am 22 years old and I have 3 sisters. I live in Kigali Rwanda, with my sisters and our grandma. I didn't get a chance to continue my studies and stopped in secondary two.
When I was 12, a family friend took me and my sisters to Victory Family Home of Champions, an orphanage in Rwanda , who became my family in 2008. Our live was stable there at the home and we were happy. But in 2013 the Government of Rwanda decided to send all children to their relative to live and close all orphanages. That's where my studies stopped. Our grandma took us in, but the truth is, life became real hard. She could not get school fees for my sisters and other basic needs, but God was always there for us. I appreciate that I learned about Jesus at VFHC.
Dr Hazel, "Mama Victory", came back into my life to see how I was doing. She managed to obtain a sponsor for me to take necessary lessons to become a truck driver so I could make a good living. I have a provisional driving license now.
Next, I will start driving lessons to get first category B , and next will be C , and then category E. After that I will become a truck driver and this will change my life and the life of my family. I believe that my tomorrow will be greater than my today. I hope that someday I will live a happy life with my family.

Thank you to Dr Hazel Hill, Mama, and my sponsor, Airdrie Victory Church in Canada. Without your kind heart I would be lost.

Fiston Harindintwari
Philip Bright Rutareka
My name is Phillip Bright Rutareka and I graduated high school in 2018 in mathematics, physics and geography. I was raised in an orphanage, Victory Family Home of Champions, Rwanda under Dr Hazel Hill.
Before coming to the orphanage I was raised by my old grandma from when I was only one month old.
When my Grandma became so old and weak she could not care for me, she took me to the orphanage when I was 9 years old, where I remained until Rwanda shut all orphanages.
My Grandma told me my father passed away in a car accident. I never asked her about my mother, because I thought she was my mother.
I quickly adapted myself to living at the orphanage with other kids. I started to think of my life and sometimes I became depressed thinking and wondering why I do not have parents or family like everyone else. Sometimes some kids used to be visited by their relatives, but no one came to visit me. Nevertheless, God was my Father and I never stopped praying, believing, trying and fighting for my life. Praise God that I am that boy who never consume any type of drugs, or acted like some teenagers my age who are more interested in girls.
In the beginning of 2016, all orphanages in Rwanda closed. The Government wanted every child to be raised in a family. Now I started to wonder where I'd be going, because the only person I knew was my Grandma, but she took me to the orphanage because she was old and weak. There is a government sector called national commission for children who found my Grandma and asked where my mother was. Remember, I never knew my mother, but my Grandma located where she stayed.
They found her and told her the whole story, and then they asked her if she can take me. She accepted. So they came to me with this proposal, but I could not accept it. I went and cried madly wondering how someone could be missing for 18 years ago and then show up just like that, telling me she is my mother! I finally said I could live with that woman who calls herself my mother rather than to be adopted by another family, because here in Rwanda, people, instead of adopting you and treat you like a child, you become a house worker or anything else bad, then later on you would be even rejected! Therefore, when I saw my mother there was no happily reaction, because I did not accept her as my mother. I did live there with my siblings, but I could not be nice to them. However, I could see my mother always going to church and hospital. I tried to find out what she was suffering from. Now I went to my Grandma and she told me that my mother was raped during the Genocide so she had AIDS. My Grandma told me a very long story about my mother and how some of her genital parts were affected. BUT, Praise God I have a strong testimony. I was born healthy and without AIDS.
From that day till now I am my mothers favorite kid. After on I met with some relatives, but they are all poor and live very bad lives. However, I tried to be positive and came up with changes in my family. I have been a single light in my family but now I have helped light the light in other members in my family through Jesus Christ.
Dr Hazel, Mom, it's a big testimony, but I just wanted you to know who you have invested into through Victory Family Home of Champions. This is the reason why I am a hardworking person who does not think of himself, but others.
Everyone had forsaken me after I finished my school, until God show up with you, Dr Hazel. I cannot say supporting me requires me to be very intelligence, because you had found a sponsor who paid my tuition without and discussion. This is God's will and I will never disappoint you, and always try to make you proud. I am doing Network and communication systems in university and looking forward to become an engineer in software engineering and industries. Because of you and my sponsor Alen.
Thank You,
Phillip Bright.